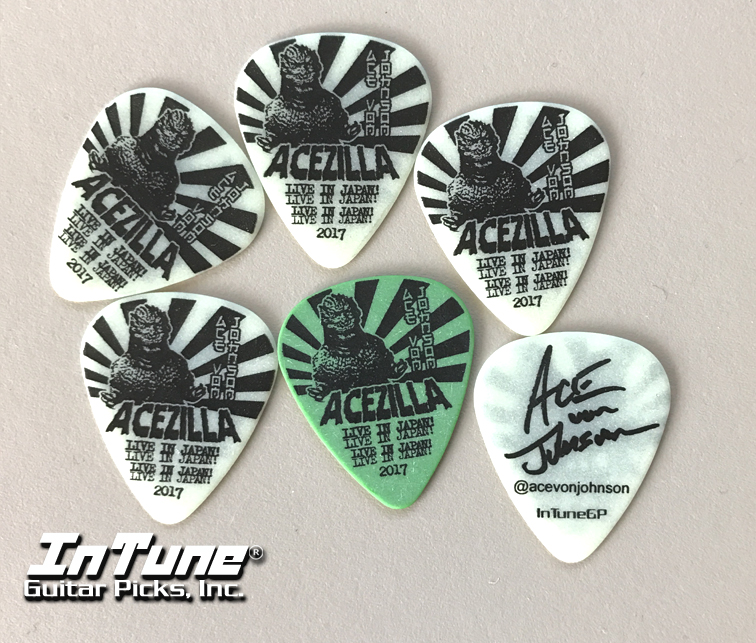 Ace Von Johnson Custom Guitar Picks
Ace Von Johnson custom guitar picks for Faster Pussycat's Japan shows! These are pretty cool. Using the Godzilla theme, Ace decided to create a custom guitar pick just for the Faster Pussycat shows in Japan. This is a really nice opportunity for the fans to take something home that is special to just them. Be sure to show Ace some love as well.
 Don't forget, you can do the same thing. Custom guitar picks are great for tours, special events or that one special show. The fans that go home with a custom guitar pick with always remember that show.
April, 2017
Ace Von Johnson Custom Guitar Picks
was last modified:
April 21st, 2017
by
















by