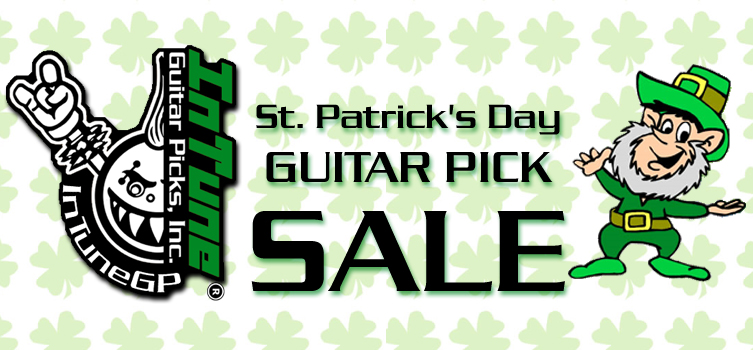 St. Patrick's Day Custom Guitar Pick Sale! 
Take 20% off all 1 and 2 bag orders of custom guitar picks for St. Patrick's Day. This sale is valid on all custom guitar picks offered.
COUPON CODE: PATTYS16
Sale will end at Midnight EST Monday, March 21th 2016. 
**This sale cannot be combined with any other offers, discounts or artist pricing and is valid through dates shown only.
*Terms of this sale are non-negotiable.
March, 2016
Custom Guitar Picks Saving for St. Patrick's Day
was last modified:
January 5th, 2017
by
















by