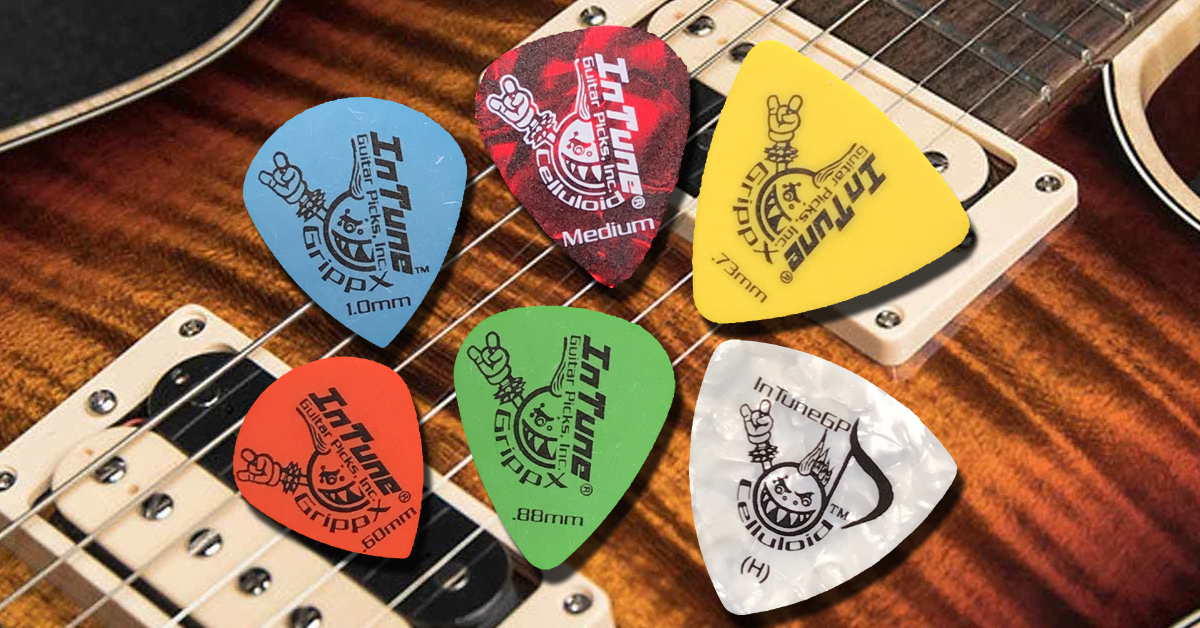 Custom Guitar Picks and Guitar Pick Shapes
Custom Guitar Picks and Guitar Pick Shapes create so many options when it comes to ordering custom guitar picks. The questions are endless. What shape do you like, what gauge are you into, do you prefer a matte finish or a glossy finish? Some artists keep their guitar picks simple and go with the standard 351 shape guitar pick. Others need more to hold onto and go with a tri-tip guitar pick. A tri-tip allows for more surface area and 3 fresh tips. On the opposite end of the spectrum, some artist like their guitar picks small and with a point. It all comes down to personal preference. Don't forget about the gauge of the guitar pick and the material. Experimenting with guitar picks is a great way to find that perfect fit for your technique. The beauty of custom guitar picks is that if you decide you want to go with another shape or thickness, you can still toss them out to your fans. Once you get past all of the specs of the guitar pick, it's time to decide what color guitar pick you want and what ink color you think will look best.  There are so many options. You can go for fancy or down right metal or both. The one thing we done see is custom guitar picks going to waste. They always tend to find a happy home. If it's time for you to order custom guitar picks, just look around at all of our options and let us know if you have any questions.
And here is the link for good place, where you can get great foot volume pedal!
March, 2017
Custom Guitar Picks and Guitar Pick Shapes
was last modified:
September 7th, 2018
by
















by