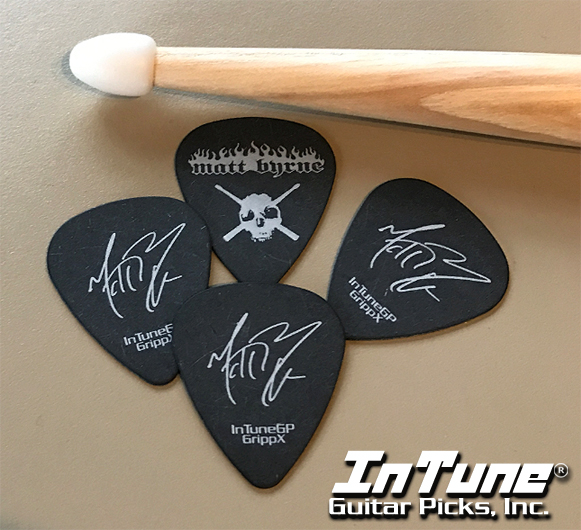 Custom Guitar Picks Instead of Drumsticks
Even drummers can get custom guitar picks. Custom guitar picks instead of drumsticks is the way to go. Picks are much cheaper to throw to the fans and a unique keepsake. Not to mention custom guitar picks are much safer to throw into the crowd than a drumstick. The above picture are custom guitar picks for drummer Matt Byrne of Hatebreed. We have done custom guitar picks for a lot of drummers, it's just something a lot of drummers don't think about.
Check out our options here!
March, 2017
Custom Guitar Picks Instead of Drumsticks
was last modified:
March 21st, 2017
by
















by