We are sorry, but there are currently no sales in progress.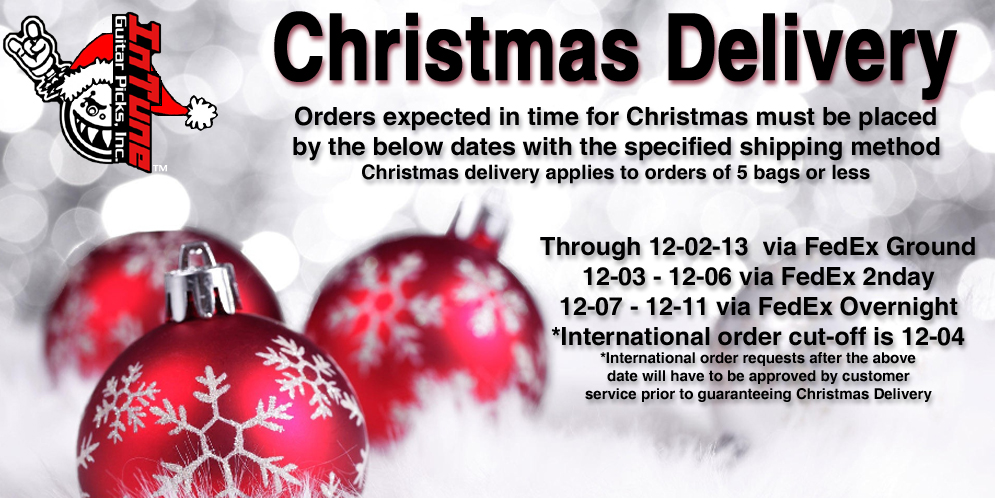 InTuneGP's Christmas Delivery Schedule on Personalized Guitar Picks
The above is our Christmas Delivery Schedule for all custom printed guitar picks. All orders placed beyond the dates listed above will arrive after Christmas unless other arrangements have been made with our customer service department. Happy Holidays!
December, 2013
Special Offers
was last modified:
December 9th, 2014
by
















by