Business Hours
Monday-Friday
9:00 to 5:00pm Eastern Standard Time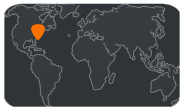 CONTACT:
InTune® Guitar Picks, Inc.
20154 Market St.
Onancock, VA 23417
Telephone: 757.787.7879
Fax: 757.787.9579
E-mail:Info@InTuneGP.com
Endorsement Program
InTuneGP™ enjoys working with a variety of artists across all genres of music. We are work with several companies including SIT Strings, Best-Tronics Pro Audio and Prestige Guitars among others. This allows us to offer you larger endorsement opportunities. You can use the link below to fill out our application. If desired, you will also be eligible for a possible endorsement from all of the companies mentioned above. We do have a 60 show per year minimum to be considered for our endorsement program. Unfortunately there are no exceptions to this rule. If you are currently part of our endorsement program, you will need to re-submit an application if you are interested in working with the other companies. This is so we can provide them with up to date information. Use what the Pros use and join the InTuneGP™ family.
Please click HERE for the InTuneGP endorsement application.
Artist Relations Contact: Endorsements@InTuneGP.com