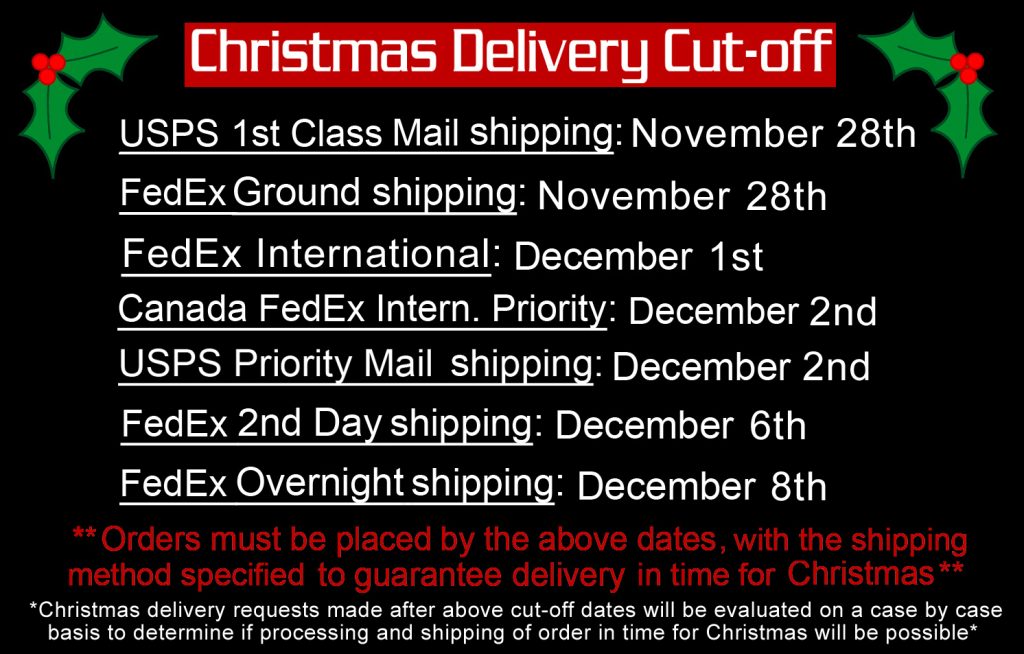 It's that time of year again. Time really flies. Above is our Christmas delivery cut-off schedule for all custom guitar pick orders. We hope all of you have a great holiday season and please contact us with any questions concerning delivery.

Facebook, Instagram, Custom Shop, Back Home
About InTune® Brand Guitar Picks
The company behind a product is important, but the product itself is just as important. We take great pride in our InTune® brand guitar picks with quality and dependability being a high priority. Our InTune® Brand of guitar picks are manufactured to provide a consistent, reliable product that is suited for all levels of musicians. We'd love to have you as part of the InTuneGP Family.
InTune Guitar Picks is located in Onancock Virginia, USA. We have been manufacturing and custom printing guitar picks since 2000. For anyone in the area or passing by, we offer a small accessories store that provides all the essentials for playing those tunes. Stop in and see us!