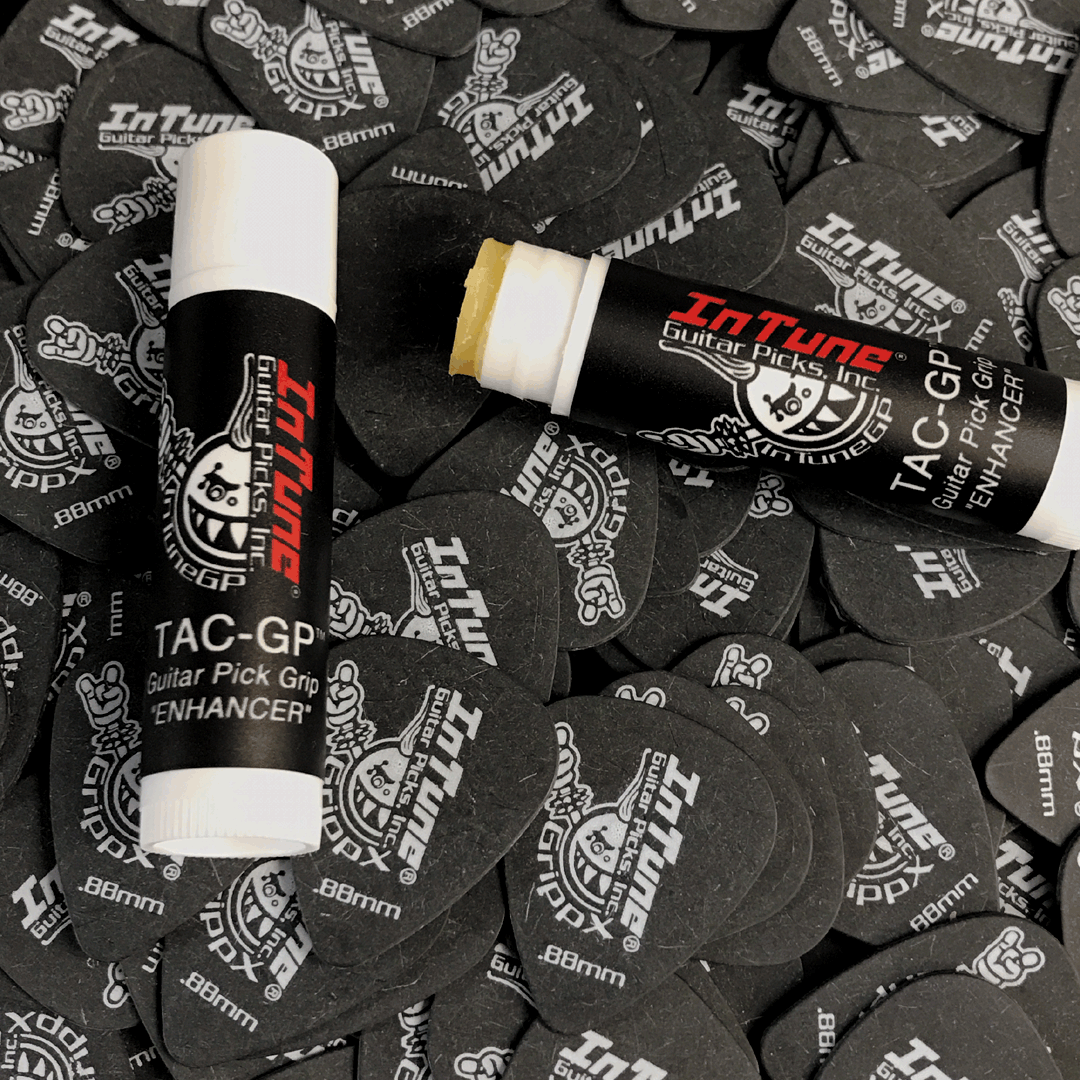 TAC-GP Guitar Pick Grip Enhancer
We are happy to introduce TAC-GP! TAC-GP is a wax based guitar pick grip enhancer made from all natural materials. It comes in a convenient chapstick style container. Simply apply a small amount to each side of the guitar pick and rub it in. You can add more or less depending on your preference, but it doesn't take much. TAC-GP sells for $5.00 a stick and is a great add-on with your custom guitar pick order.
Never drop your guitar pick again with TAC-GP!