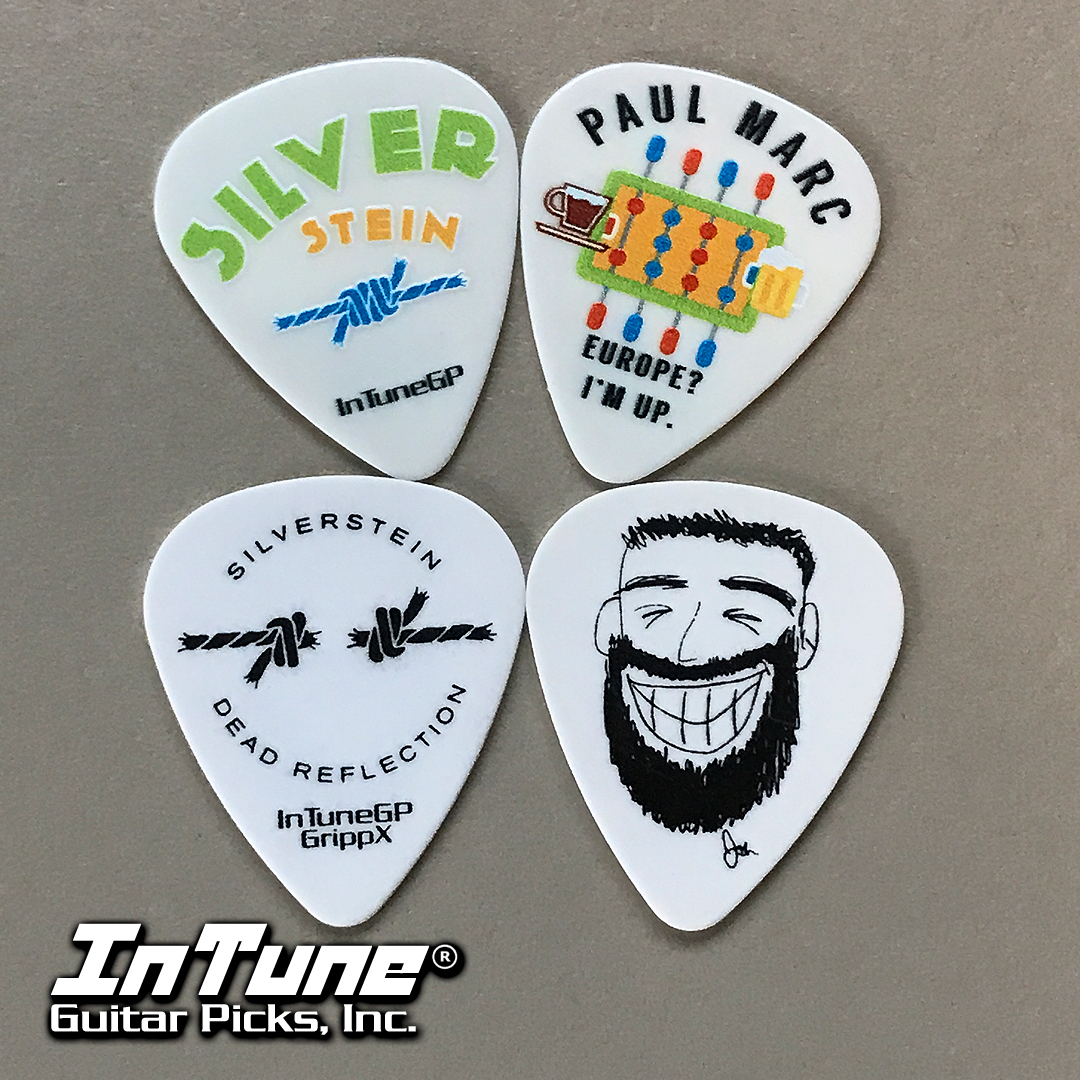 Silverstein Custom Guitar Picks
These new Silverstein custom guitar picks will be hitting the road with the guys very soon. Paul is using our celluloid in medium gauge and Josh is using our InTuneGP GrippX model Xw in .73mm. Be sure to look for these on tour!
Don't forget, you too can have your very own custom guitar picks from InTuneGP. Get creative, come up with a cool design and we can make it happen. The possibilities are endless when it comes to personalized guitar picks.
#InTuneGP #Silverstein #GuitarPick #CustomGuitarPicks