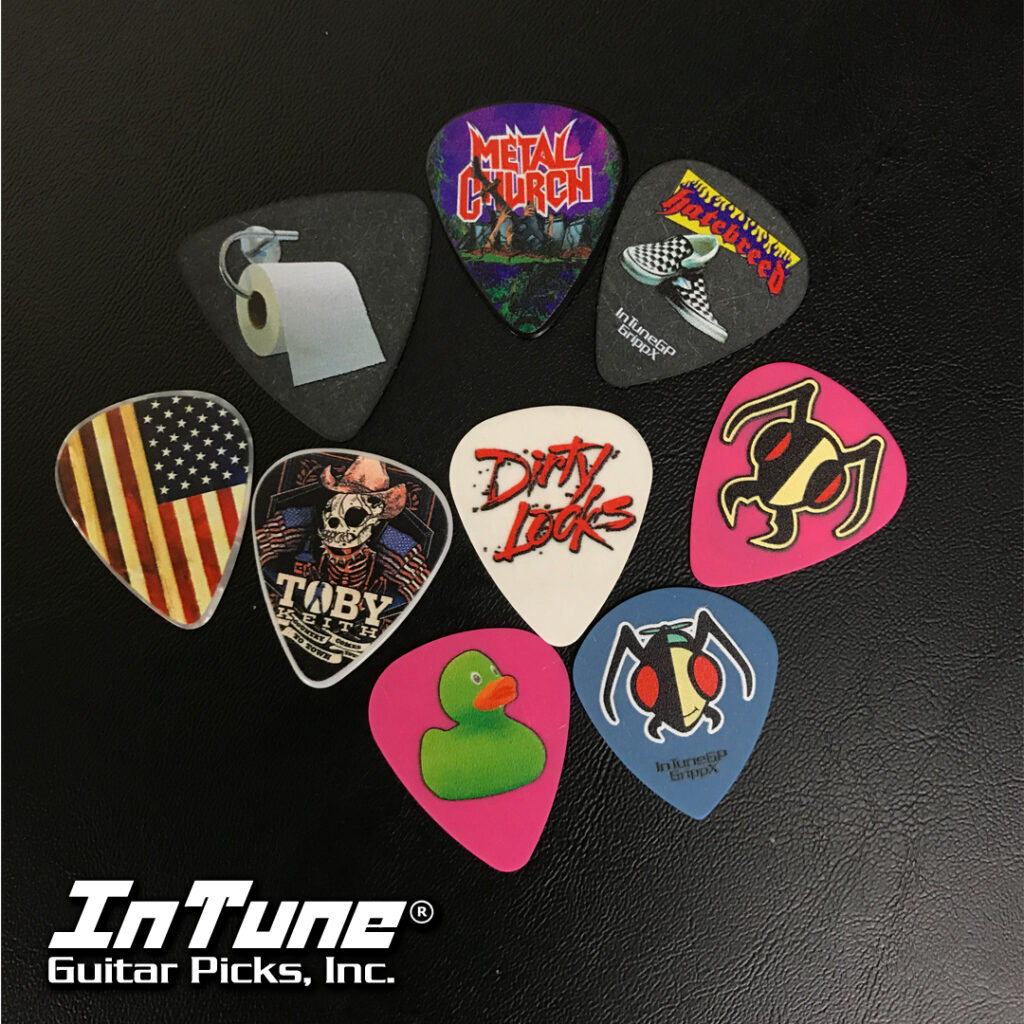 Here are some guitar pick pics. Just a little guitar pick porn to help you get through another day of quarantine. Still hard at it here at InTuneGP. We hope all of you are being safe and staying healthy. It's a crazy time right now, but we will get through it. In your spare time, get creative and design some picks for when things get back to normal. We'll be here when you are ready.
Get Creative, play an instrument and stay healthy!!
All of us at In Tune Guitar Picks, Inc. express our concern and support for everyone experiencing direct effects of the current global health crisis. We are staying strong and making guitar picks.
We are taking the guidance of health experts very seriously and are being vigilant with the CDC's recommendations; reminding our employees of frequent hand washing, encouraging social distancing and requiring any Staff member who feels sick to stay home from work. At this time, our company remains fully staffed and operational with all orders being processed and shipped within our standard production timeframe.
We will continue to closely monitor daily updates and recommendations from health officials and will take actions necessary to help keep our employees and customers safe. If we begin to see any disruptions to our operations due to COVID-19, we will provide status updates to all of our clients via social media posts and newsletter emails. As always, please do not hesitate to reach out to us directly if you have any questions regarding our products, services or lead-times.
We wish your families good health throughout the coming days as we all weather through these very trying times together. Be Safe.